Upcoming Events
Click Event for More Information
Host Your Private Party
Private and Semi-Private Options for Events and Flexible Party Packages Including Drinks and Food.

Are you game enough? Located at Highline Bar + Lounge, Hi-Point is a game lounge that features a variety of fun and engaging arcade games for guests. The space provides game-enthusiasts and entertainment-seekers with a dynamic experience blended with an elevated bar scene that Highline Bar + Lounge offers. Standout arcade games and activities include skee ball, NBA Jam, pac man, special editions of pinball, donkey kong and WWF WrestleMania, among others.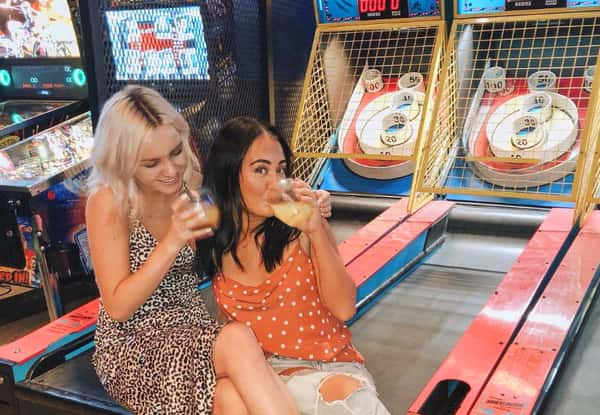 Highline,
located in River North, is a staple for lunch, happy hour, and dinner throughout the week. The menu offers upscale bar fare, including signature fish tacos, a smash burger, and their famous skillet cookie. Highline also has a FREE bar-cade with classic games like Skee-Ball, NBA Jam, and Donkey Kong, to name a few.

Highline is part of the four corners group. We are proud to own and operate 12 different bars and restaurants.
Click a logo below to learn more about our other venues.